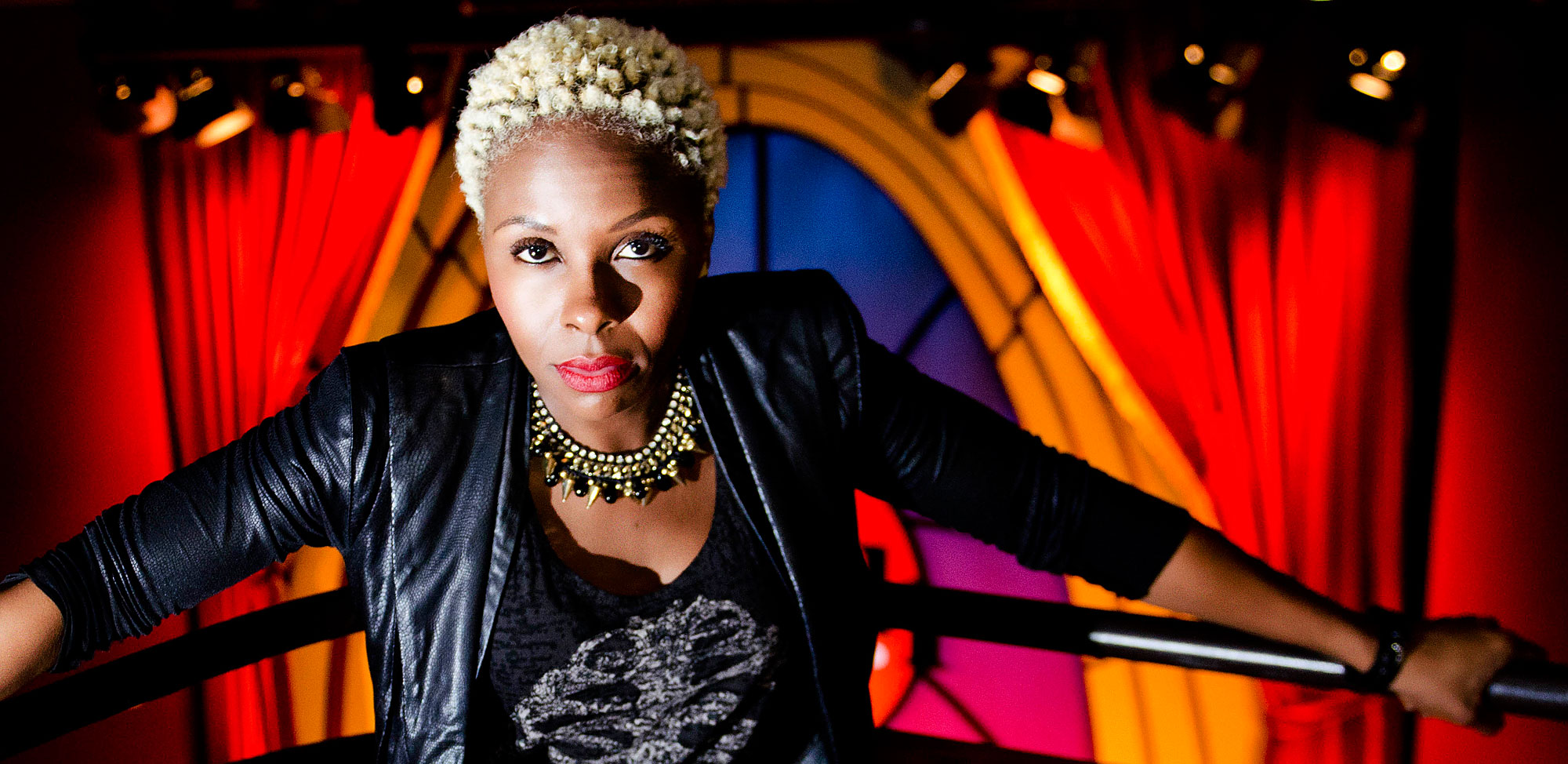 As a young comedian, Kellye Howard, 32, left Chicago to seek fame in LA, but she didn't find it until after she came home. Howard recently landed a headlining gig at Just for Laughs.
Interview by Drew Hunt
Photographs by Mike Jue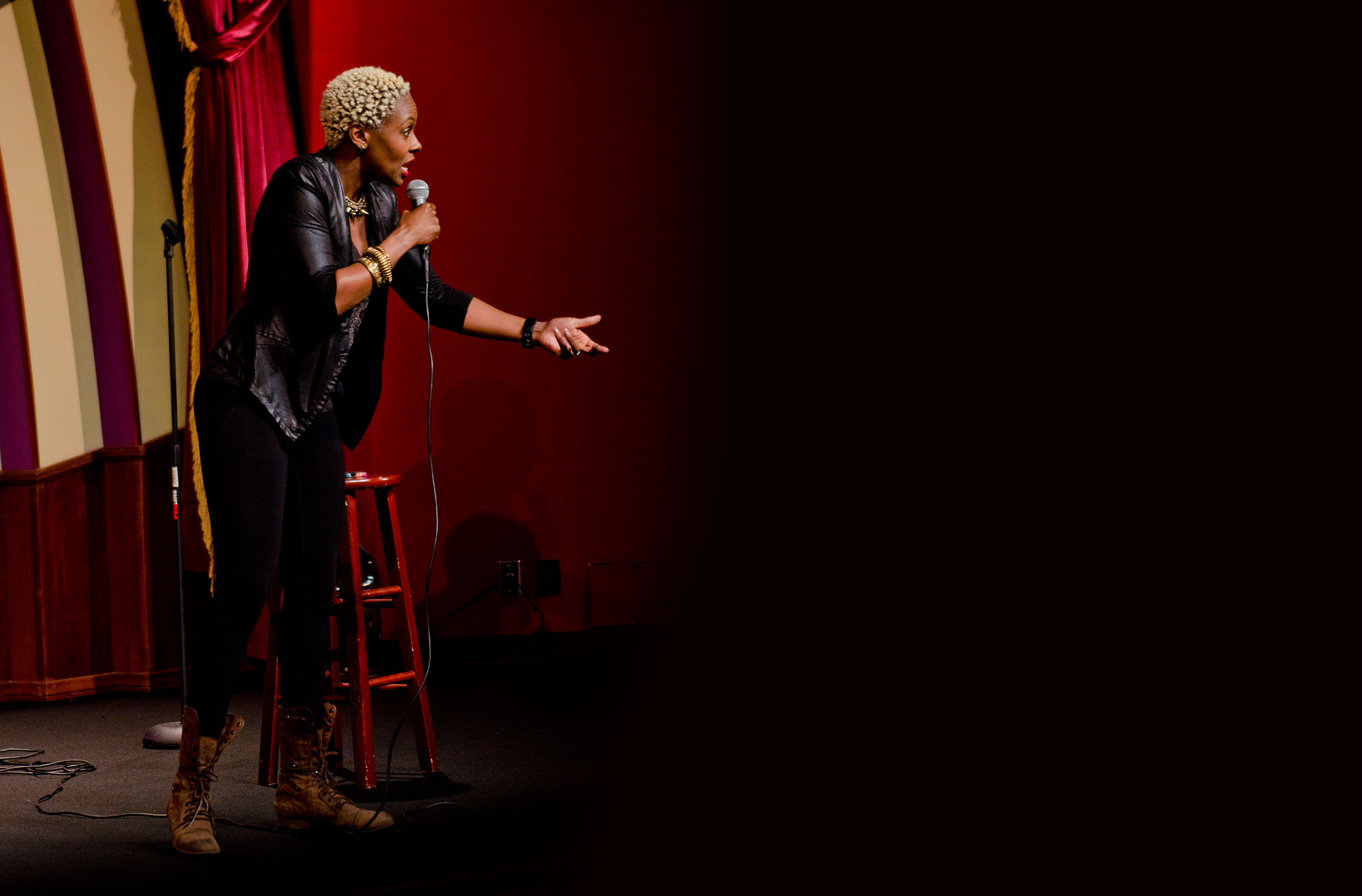 When I got into comedy I was working at Foot Locker. There was a Hispanic family there shopping, and I asked them, "Do you guys need help with anything?" And they're like, "No speak English, no speak English." So they walk out of the store, and when they got outside they were yelling to some homeys down the way, like, "Hey, hold on, I'm coming with y'all, wait for me." I spent the next ten minutes complaining about these people probably being so racist. There just happened to be a comedy promoter there shopping, and he's like, "You're very funny, have you ever done stand-up?" At the time I was at Columbia College studying theater; I had never even thought about stand-up. He was like, "You should really try to do stand-up. How would you feel if I could promise you a five-minute set?" And I was like, "I'll do it."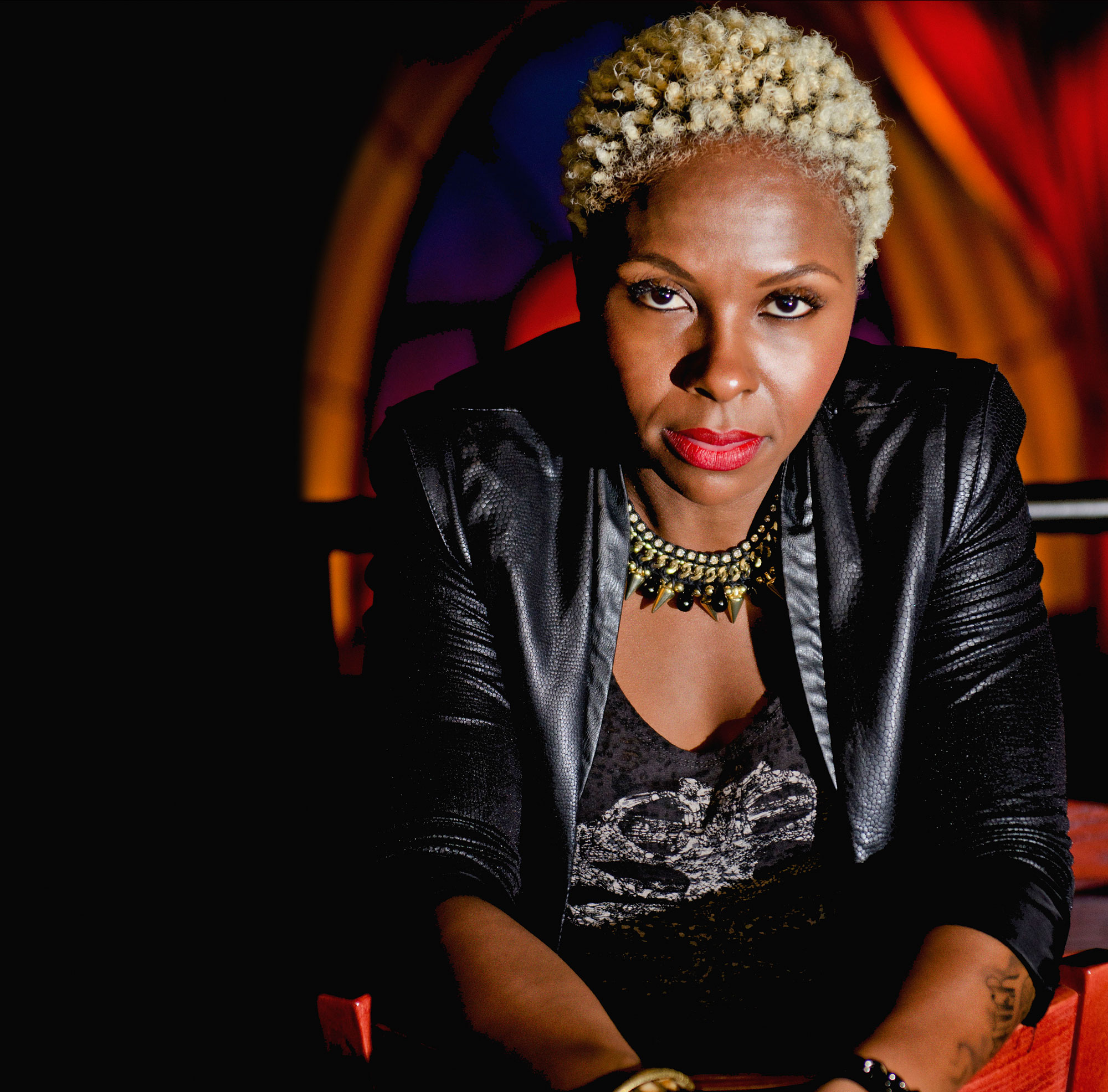 I actually ended up getting a standing ovation that night. So the next day, [comedy promoter] Damon Williams called me and was like, "Hey, I've got a show for you if you want to do it," and I was like, "Yeah!" So he paid me $30 to do this show, which is unheard of when you first start out as a comic, to be paid anything other than, like, chicken. I did the show, and at that point I was working for Foot Locker and the Department of Homeland Security—and going to school. The very next day I went to the Department of Homeland Security and put in for a transfer to LA. I was like, "This is it, I'm gonna be the funniest comedian ever." It was two and a half years until I got on another stage.
In 2006, Pauly Shore had this competition at the Comedy Store [in LA]. It's an open call. You had one minute to make Pauly Shore laugh, and I had him cracking up. He was like, "Who are you? Where do you come from? I have never seen you do any comedy anywhere around here."
And I'm like, "Well, I don't really do comedy. I'm from Chicago and this is literally my third time ever onstage." He was like, "Well, you're great, you got the show [which aired on HBO]." So I get there and do this five-minute set that I thought was pretty horrible. It turns out they also didn't think it turned out so great; all you see is me waving at the end of the show. When I saw that, I said, "OK, now it's time for you to get serious." And that's when I moved back to Chicago.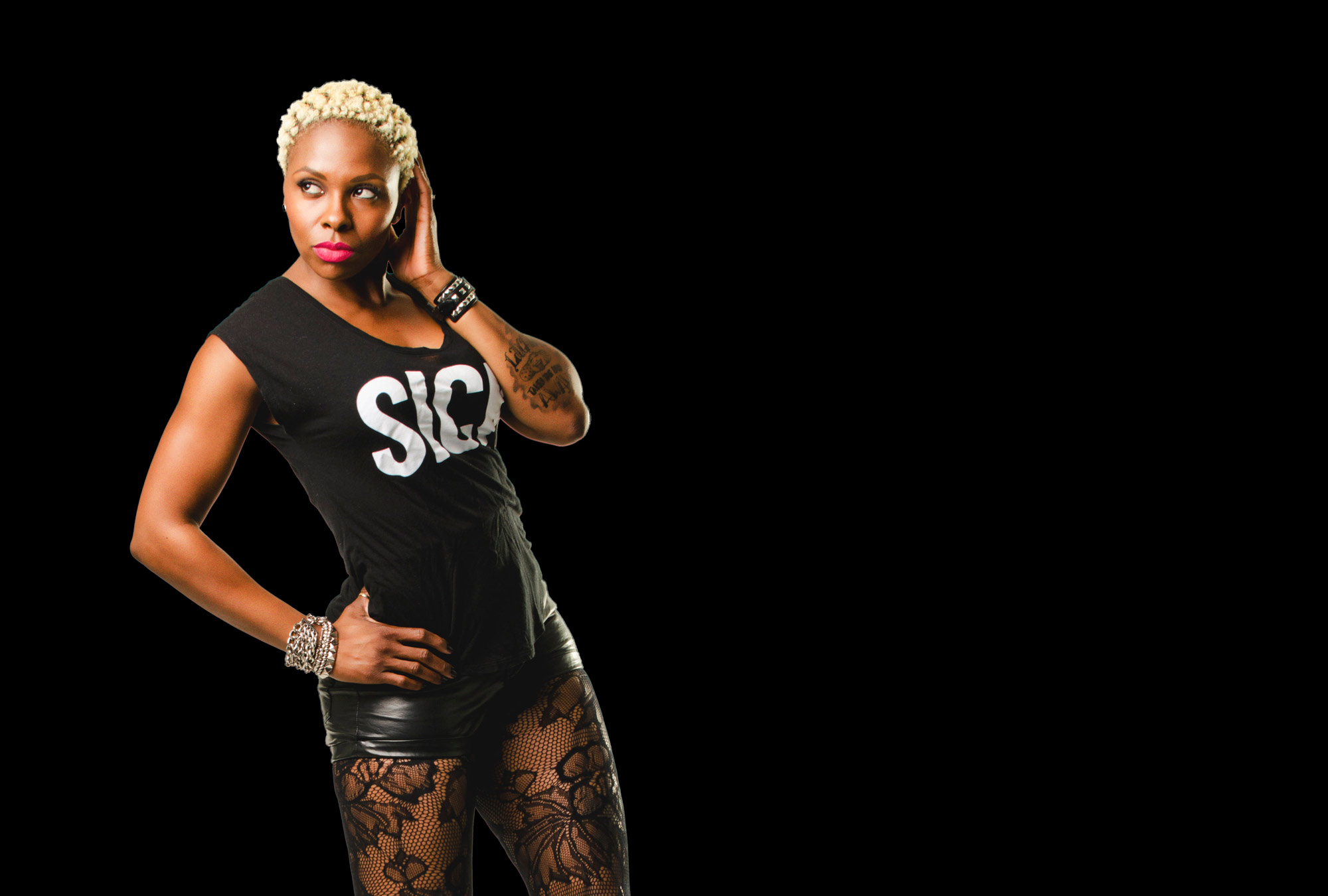 I grew up in Harvey, at 147th and Halsted. I rep Chicago. I'm a Chicago comedian to the fullest. Chicago comedians have a different level. Our effort is blue-collar. The thought process is "I'm gonna get it done, regardless if you say it can't be done." It's like we have something to prove. I'm very animated onstage; I'm in your face. That's my personality.
My freshest material is stuff I just pull out of thin air. I'm onstage and I'm just talking and something pops in my head. It's more of an on-the-stage writing process. I have jokes that move around within a set, but it's never like, "This joke comes first, this joke comes second, this joke comes third." It's always been like, "Man, how about the weather?" The best comedy is conversational comedy. I mean, Dave Chappelle gets onstage, lights a cigarette, leans on the mike stand, and says, "Man, let me tell you . . ." That's where I'm trying to get. Lately I've been forcing myself to stay on a particular subject longer. I'm working on a new hour, "Heaven Gave Me This," and I'm trying to put more truth into my set.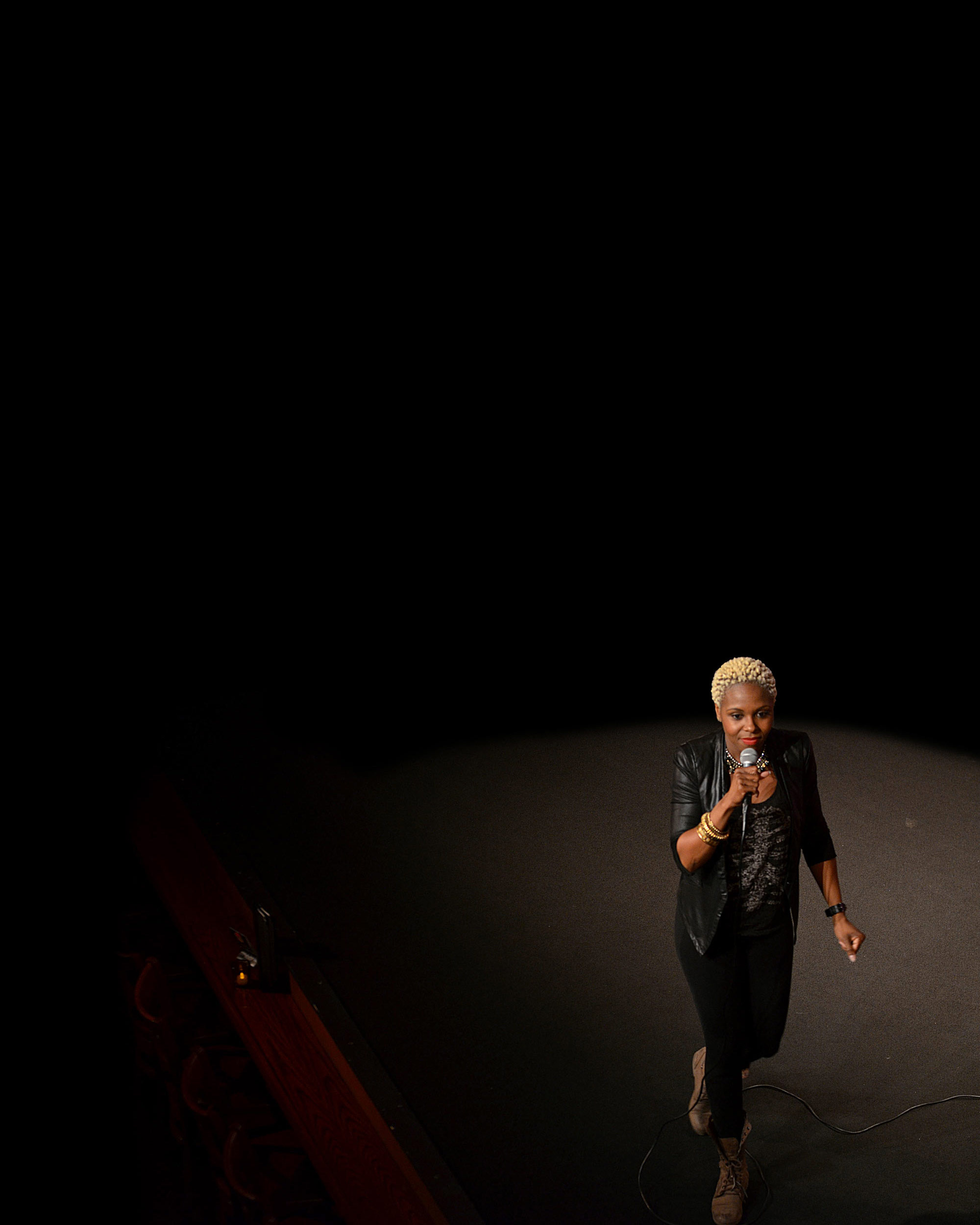 I had my first son when I was 16. He was born at 25 weeks, and he only lived for seven weeks. I was very naive and unsure of how to be a parent. At 29 I got pregnant with Heaven. I had just taped Comedy Central, so when I found out I was pregnant, I was kinda depressed. I was like, "How could I be so careless? You just did this big thing and now you're pregnant." I struggled emotionally as to whether or not I should have this child, wasn't sure if it was the best thing for my life or not. But then I thought, "Who am I to say success is more valuable than life, that my stardom is more important than this?" So that's when I said, "Oh, it's a nobrainer."
She was born at eight months, which is not considered an early birth. Things were OK initially. They said, "Oh, she just needs to gain weight, she'll get there." Couple weeks later it goes from that to being "Oh, we did an EKG and it looks like she has some holes in her heart. We're not sure how bad this is. We'll have you talk to the cardiologist." So the cardiologist came and was like, "Her heart looks like Swiss cheese. Literally." All of her blood was missing her main arteries and it wasn't making it to her vital organs. Come to find out she had lost matter in her brain because there was no blood up there. Her lungs were filling up with more blood than they needed, so she was put on a ventilator. They took her in for a surgery and they couldn't get her off the tube. We tried to take her off the tube one more time, but she couldn't take it. So she had a tracheotomy and was doing well for a time, but her heart was still not right.
At that point I had to make one of the hardest decisions I've ever made in my life. She had already been through so much: seven surgeries, 22 blood transfusions. I asked the doctor, "Honestly, what are the chances of anything making a difference?" And she said, "Honestly, Kellye, we don't think Heaven is ever going to get better. She's just gonna suffer." So at that point I said, "We can't do this anymore; it's time to let her go." And so I think that at that point I found a way to not be selfish. I saw so many babies in that hospital—my God, I saw so many babies whose parents were keeping them alive and there was no hope for these children. They were on all this machinery, they had no brain function, couldn't understand you. They were keeping them around for their own selfish reasons, as parents. I couldn't do that.


"Heaven Gave Me This" is my attempt to get back to what Heaven actually gave me while she was living. That's when I was my most emotionally stable. Everything was so justified. I had so many different emotions and they weren't judged by anyone because of my circumstances. So I'm trying to get back to that place where I can have those same emotions, that same anger, that same laughter, those same tears, all of that, and not care if I'm being judged because I'm being completely honest. As a comedian, I don't have to be unhappy in order to be my funniest onstage or my truest onstage. I'm gonna be as happy during the other 23 and a half hours of my day as I am onstage. So that's where I'm at. ●