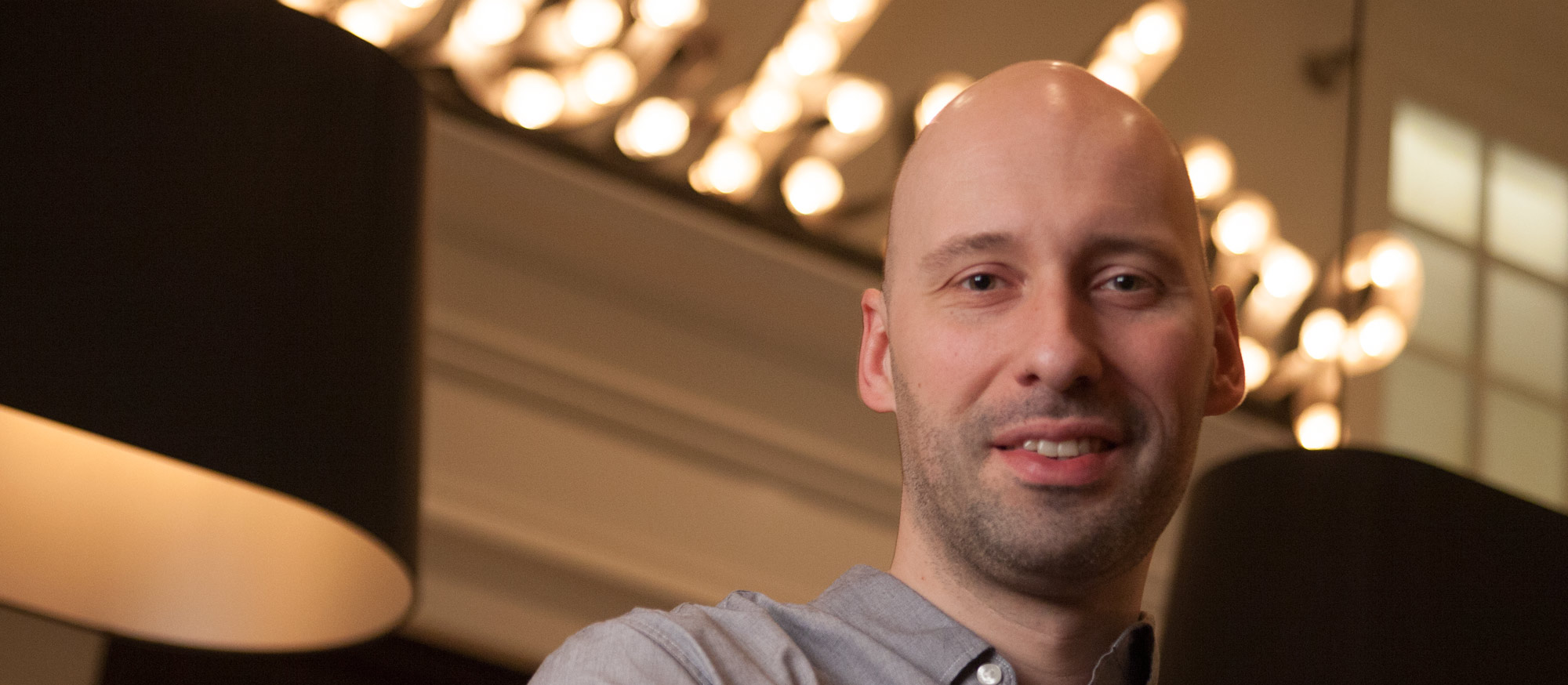 Boka Restaurant Group veteran Benjamin Schiller, 33, developed the cocktail programs at GT Fish & Oyster and the Girl & the Goat. Currently he's beverage director with the Fifty/50 crew and a partner in their latest venture, the Berkshire Room.
Interview by Kate Schmidt
Photographs by John Sturdy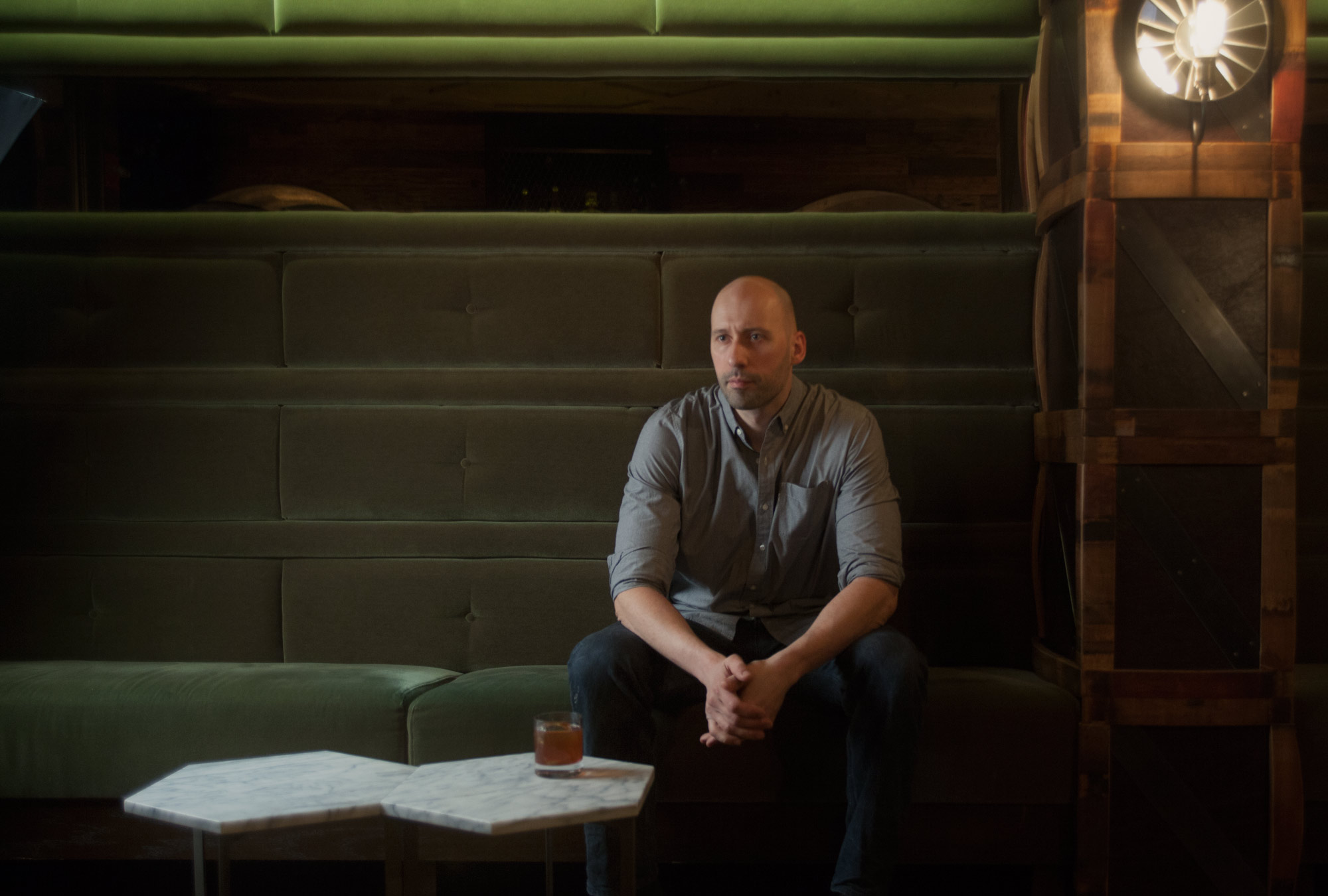 I was always intrigued by movies, like on AMC, where you'd see someone look at a bottle of wine and instantly know whether it was good or bad and everything about it. That world was just so foreign to me. And so when I had a chance to study wine at 21, I dove in.
Paula Houde was the person who hired me [at the Peninsula]. She came out of Charlie Trotter's, and she must've had a soft spot for people who have no idea what they're doing. I worked in the wine bar area downstairs. It took me a while, but eventually I got it. I just kept working hard and showing up and eventually, I guess, I was pretty proficient at my job.
I remember I saw in all these magazines bartenders on the east coast [and] west coast going to farmers' markets, picking out fresh fruit, making their own syrups, and using all these crazy spirits I'd never heard of. And I was so impressed and just so envious of those guys. I think this was in '06, '07.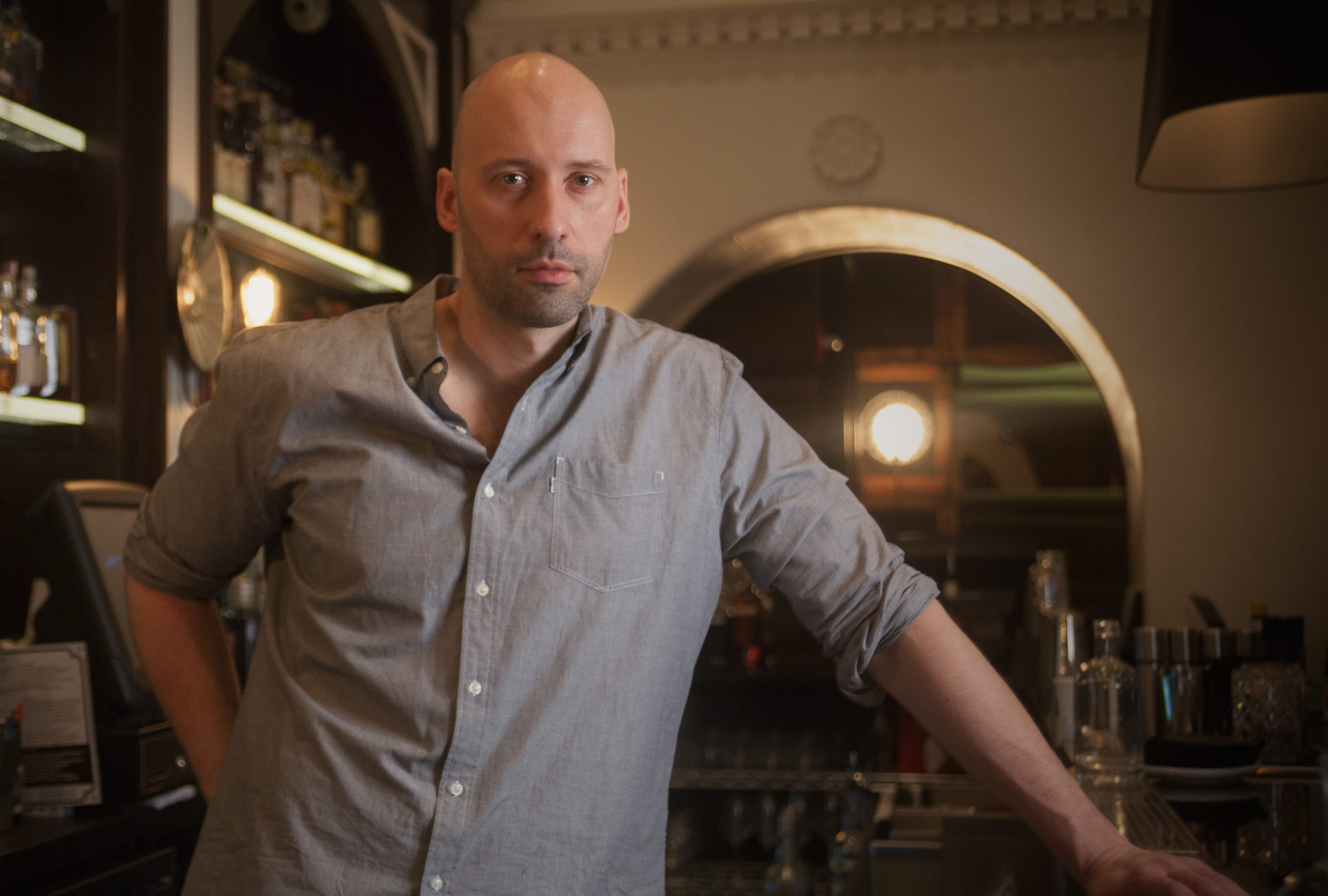 I'd party sometimes with friends and I'd try to batch out a cocktail or make something and it was always horrendous. But when I got to In Fine Spirits I got a chance to work every day at it. That's where I really found my stride. A couple years ago I went and took my sommelier exam, and I passed that, but I decided not to pursue it.
I started at Boka just as a bartender, and I guess they were happy with what I was doing. They brought me in one day and said, "Hey, we're opening a restaurant with Stephanie [Izard] and would you be interested in heading up the beverage program?" I met with Stephanie and she was really cool. Everyone was really excited about the Girl & the Goat, but this was before the Girl & the Goat turned into the juggernaut it became. So I headed up that program, and obviously that was the most successful restaurant in the history of food, pretty much.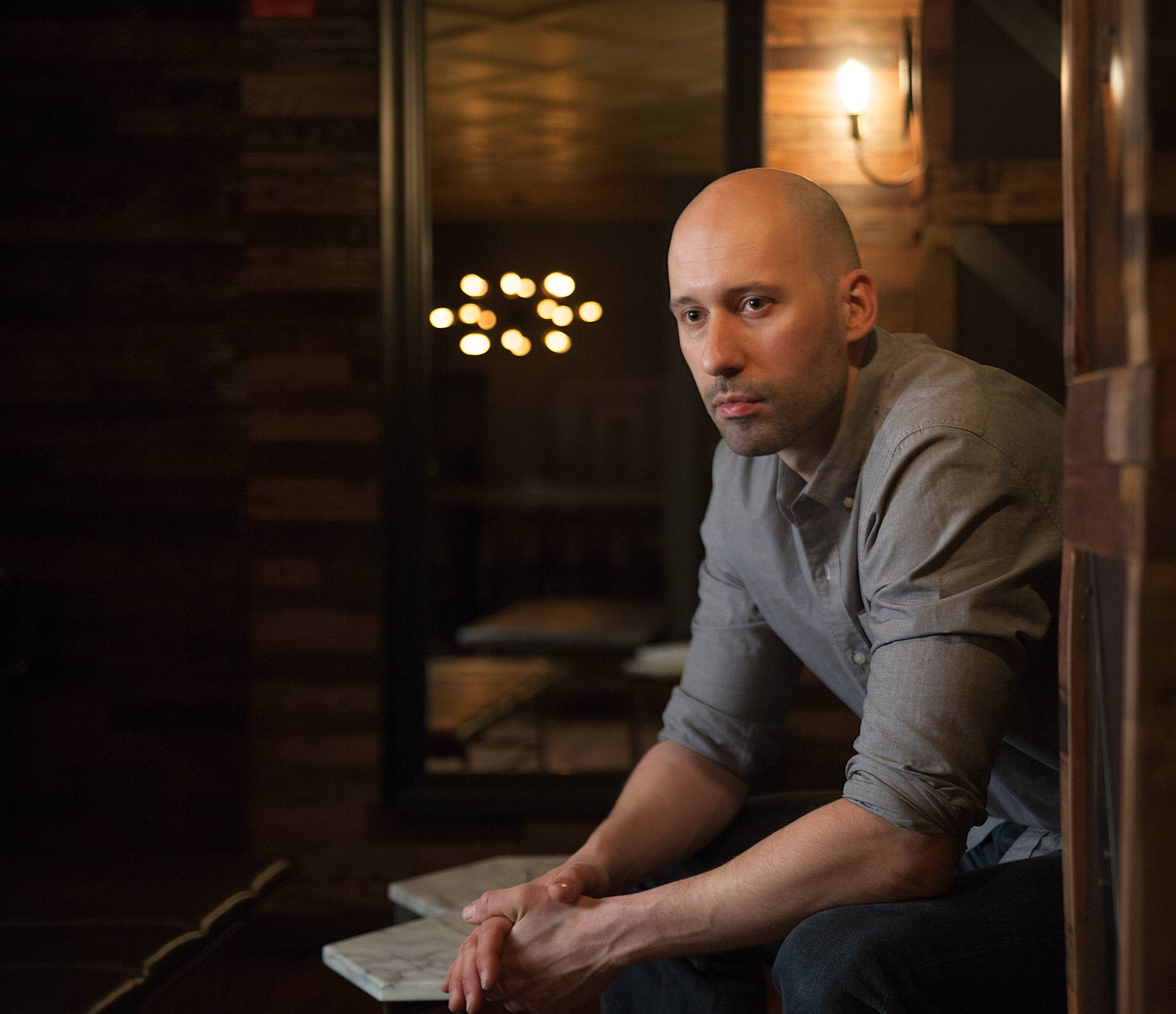 From there they asked me to do GT Fish & Oyster. I worked at GT every day for the first month just so that the reviews would be positive, so I would be there making all the drinks for all the food critics.
I had gotten to a point where I had a lot of very, very serious people, very, very affluent people, people with a ridiculous sum of money come to me and say, "How much would you like?" Pretty much just like that. "If I would write you a check, what would it be?"
So I started looking at what I thought I wanted to do and where I thought I wanted to do it and conceptually what that would be. I knew I didn't want to open a place just to open a place. And while I was doing this, the guys from Fifty/50 [Restaurant Group] reached out, and we just really hit it off. They knew what they wanted. They said, "We're going to open the Berkshire Room, why don't you head it up?"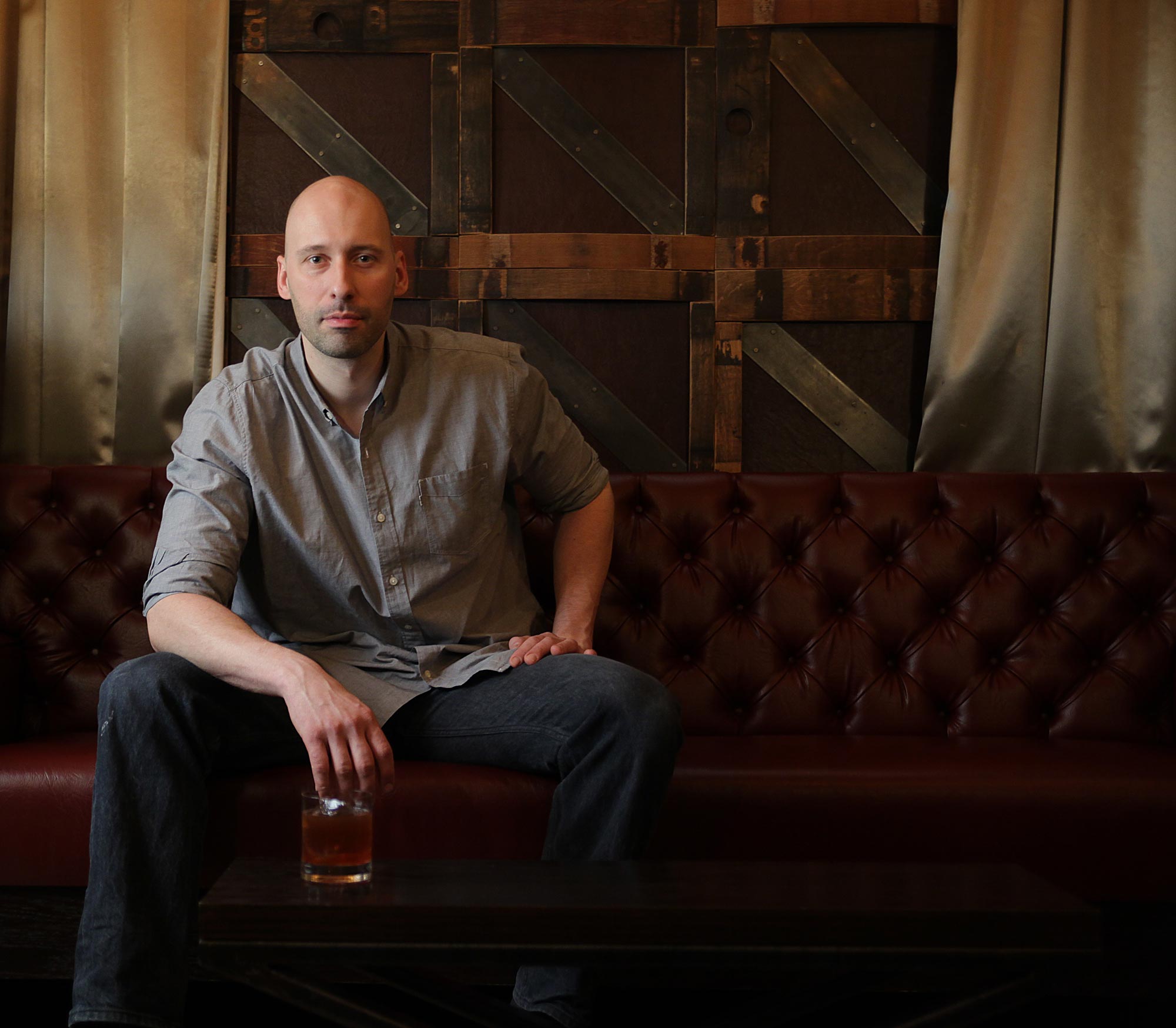 This whole craft-cocktail thing, there's been so much negative feedback, and maybe rightfully so. If you've actually had a craft cocktail, there's a very good chance you're going to be either in a pretentious bar or some unbearable hipster is going to be making you the drink at a slow pace, and it's just going to be a grating process to anyone with any kind of decency. And I said, "Listen, we need to make this a bar first and foremost. This should be like a corner bar that you can just walk in, come as you are, but corner bar done right. There's a smart selection of spirits. There's no crappy beers on tap. There's no ten huge plasma-screen TVs giving you a seizure with rapid images. We don't want the bartender who thinks he's the Second Coming behind the bar. We just need professionals. We need, like, lifers."
I do want to work in something besides bartending, where I can start out as an apprentice and go to journeyman, and maybe one day if I'm lucky hit master status, where I can make something, create something that's tangible.

Woodworking and working with metal, I've done all that before. I still have scars on my arms and hands from welding and threading conduit and sheet metal work. I want to do something like that with my hands, something permanent. So I decided to start working with leather. I would like to keep that going on the side, just to keep me sane, and not have everything in my life revolve around booze.  ●