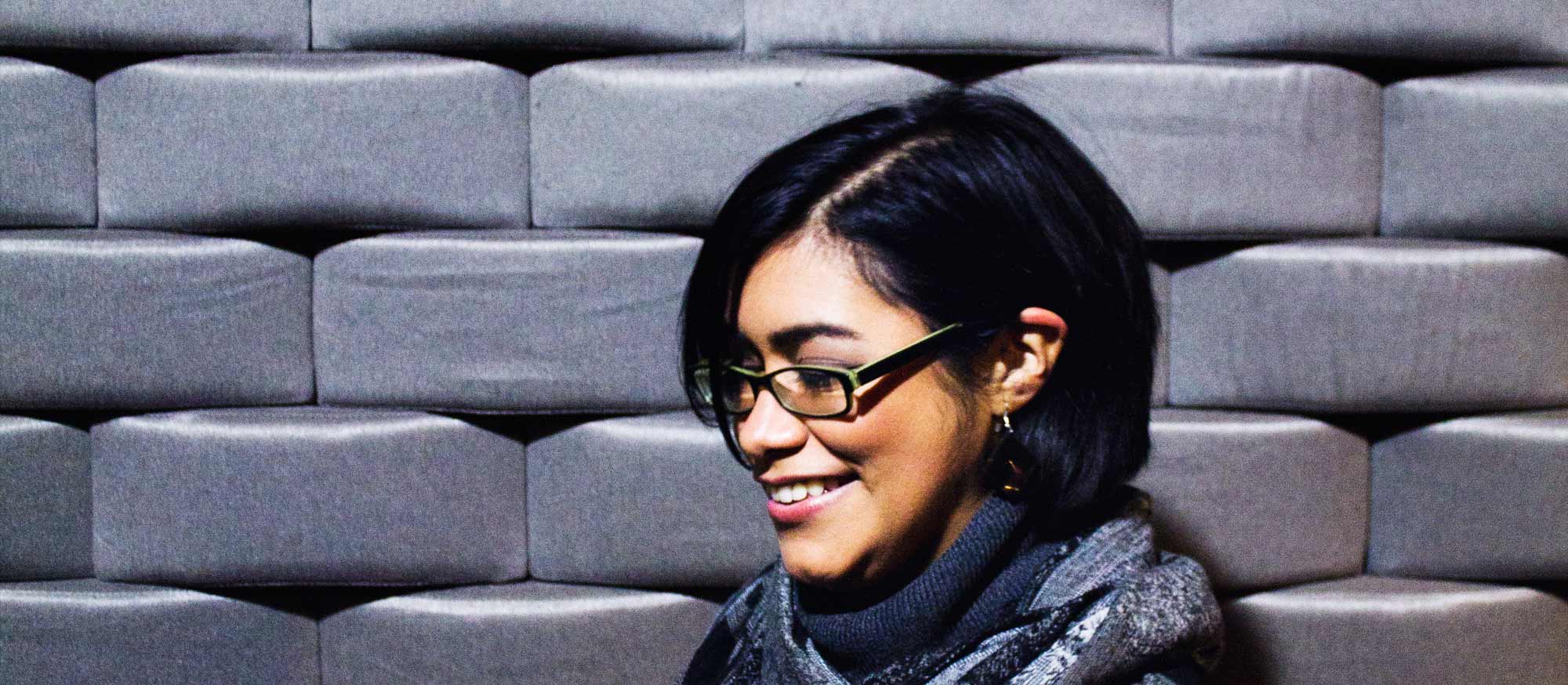 Mica Alaniz, 28, is the Chicago representative for Red Bull Music Academy, which promotes and supports underground electronic music. Alaniz helped bring British experimental electronic musician Actress to the Empty Bottle and dub-techno artist Andy Stott and house-music act Octo Octa to Lincoln Hall.
Interview by Tal Rosenberg
Photographs by Todd Diederich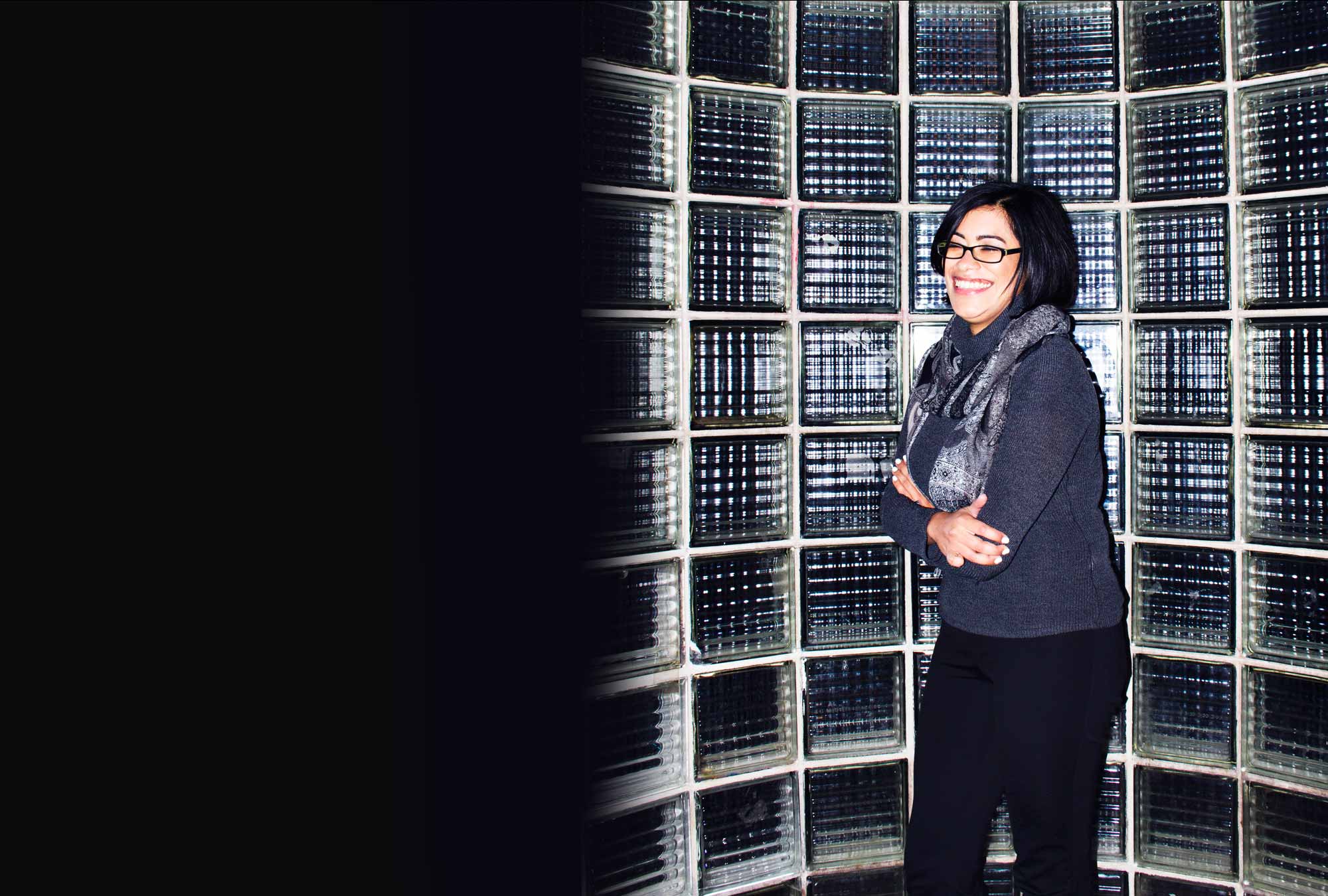 I'm third-generation Chicagoan on my dad's side and second on my mom's. My dad is a custodian at O'Hare and my mom used to work for AT&T, doing secretary work and things like that. I've lived within the same 20 miles my whole life. I wouldn't say I'd never leave, but I don't think I'd leave permanently. The city's in my blood.
I wasn't really exposed to music when I was young. It wasn't until high school that I started getting interested. My first job was an internship when I was 17. Godspeed You! Black Emperor came to Chicago. It was an 18-and-over show, and they played with Black Dice. It was three months before my 18th birthday, and I was pissed. I thought that if I worked for the people who put the show on, hopefully that won't happen again. I only had three months to go; I don't know why I was so impatient.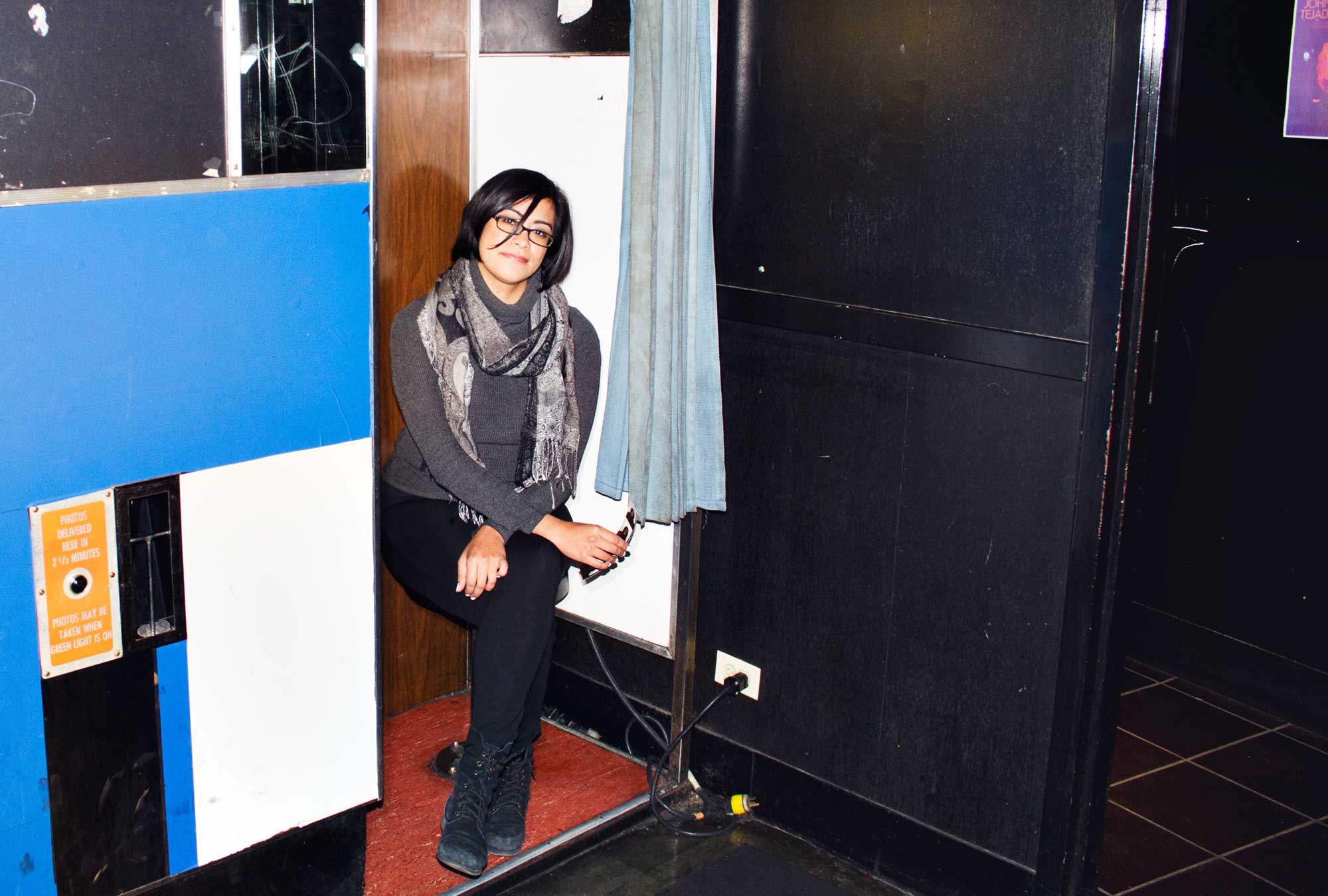 So I worked for the promotions company that booked for the Fireside and the Bottom Lounge—the old Bottom Lounge, over on Sheffield. I interned. I didn't really do anything—I got water and updated the website. But it was the first time I'd really gotten to look at what goes into these things, the first time I'd seen a contract or promotional material. Through osmosis and through observing I started to understand, "Oh, this takes a lot of organization and a lot of e-mailing."
Putting on a show is somebody's full-time job. It becomes easier the more you do it, but it's still a lot of work. If it all aligns in the right way, it doesn't look like any work has gone into it at all. To your average spectator, it's just their evening out. And the moment you realize there's someone frantic and running around, that's when something's gone wrong. That's when someone's not showing up or something's not working right. That's when you're like, "Oh, that's what's behind the smoke and mirrors of a good night out."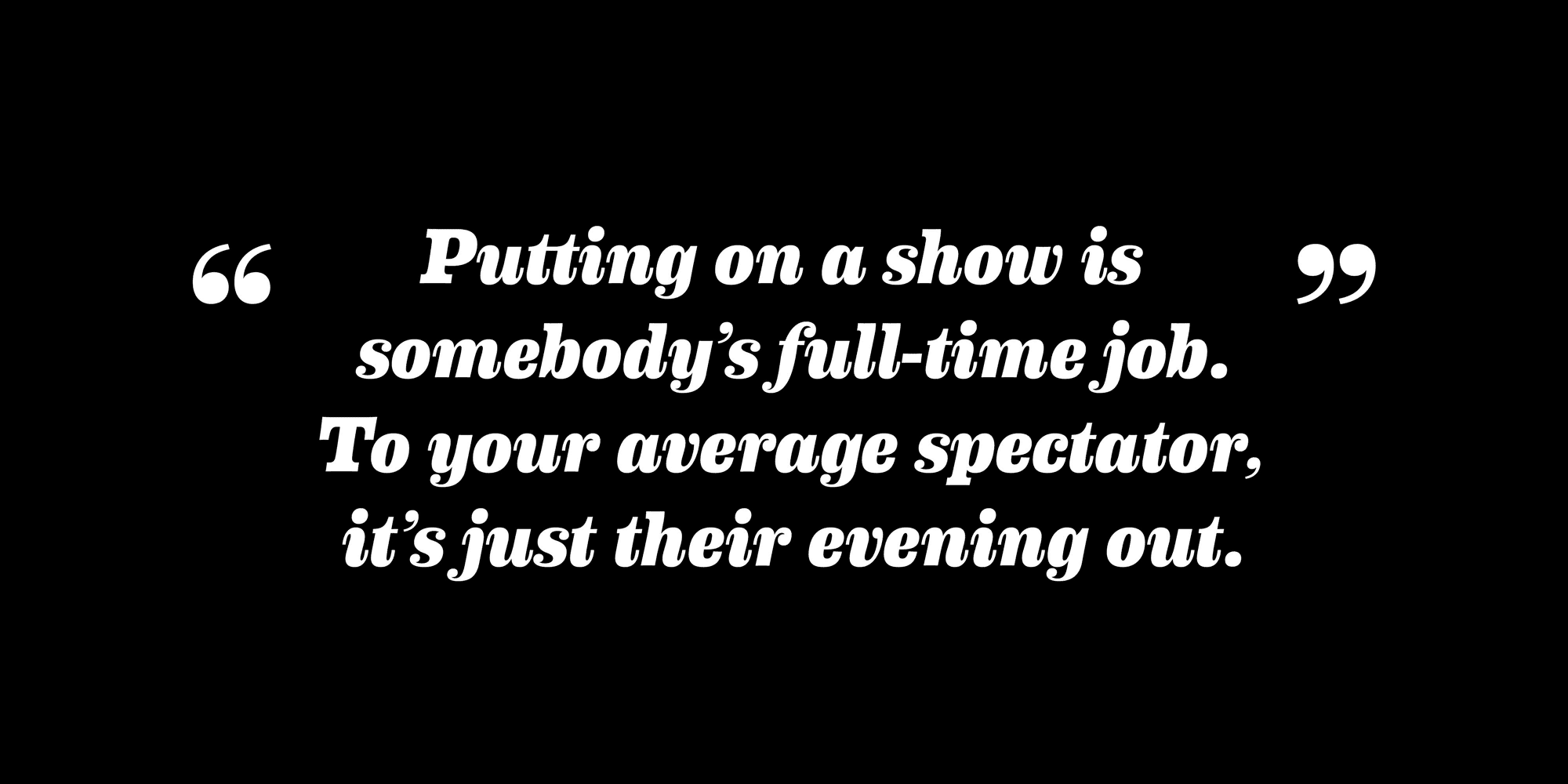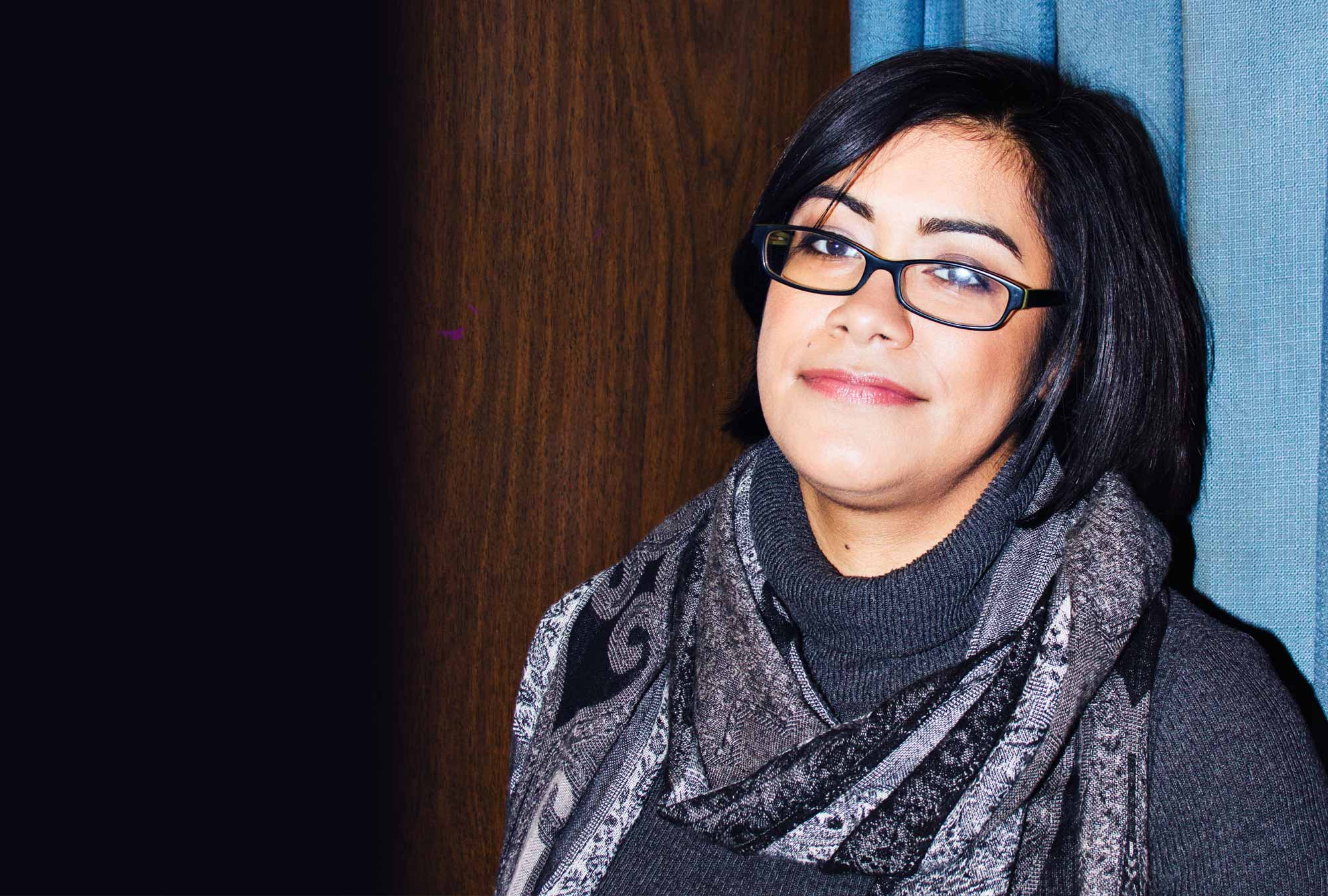 I was exposed to club culture through friends. In college I listened to average indie rock, and then I started getting a lot more interested in what else was out there. At that point I'd already started working in event production—I did shows, special events, proper concerts. Two and a half years ago, I had been doing my own nights in a lot of rooms in town. I was doing a night at Beauty Bar, and people involved in Red Bull came to that. They were looking for people who were already doing the kind of events that they were interested in doing. It was smarter than them having to train someone—my learning curve was nil. I knew the brand—they're behind some interesting artists—and I get to do what RBMA is known for but with a Chicago taste.
The position I have is Ms. X, and there's one in every major city. I feel like each particular representative has their own style. My taste has always been different from year to year. I'm hoping that I'm not booking the same things two years from now that I was booking two years ago.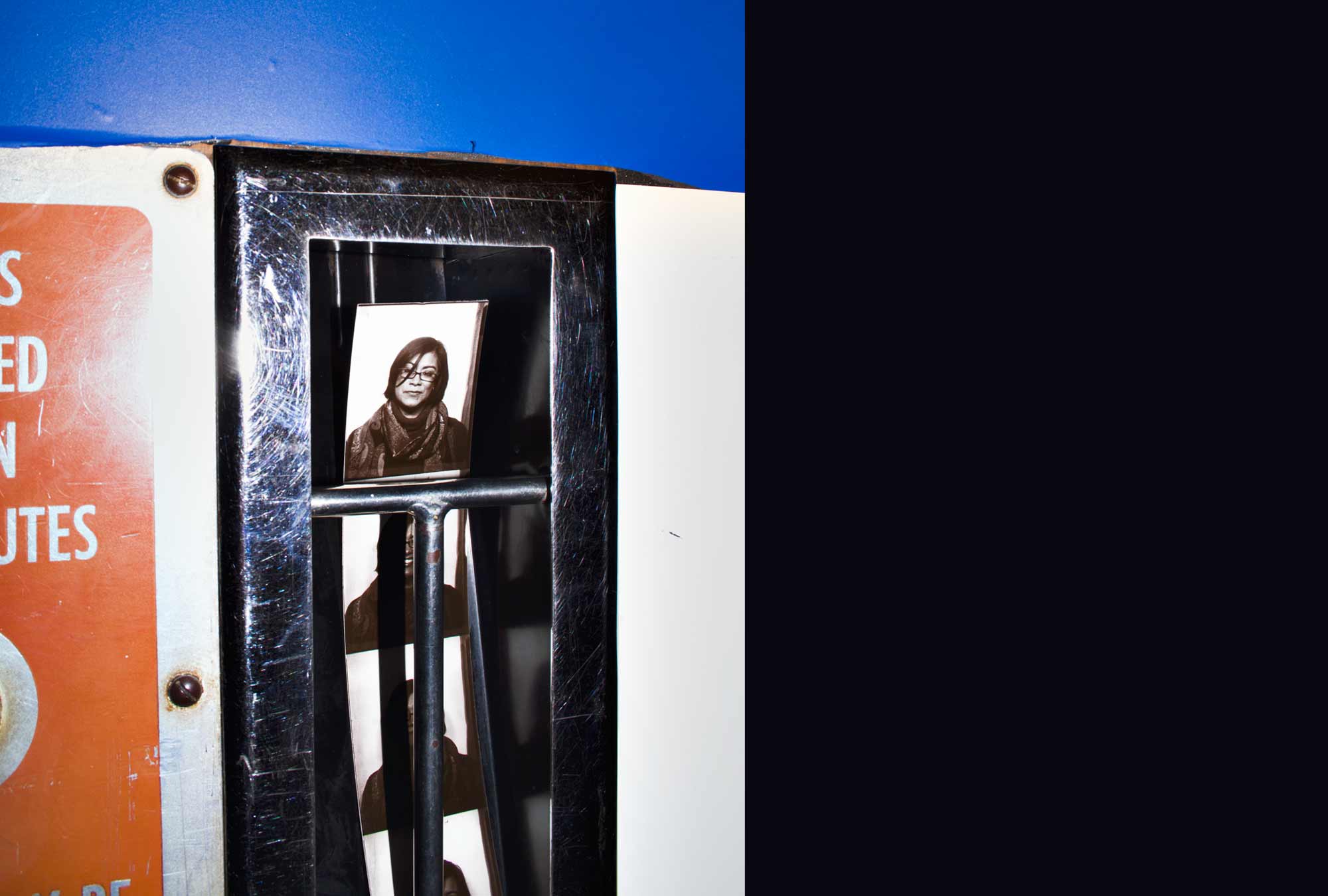 I think the scene here is moving further out into some innovating, cool things. Not just the shows that I've been able to do fairly successfully, but other shows that I've seen come through. More often than not I'm seeing people get dates in Chicago, artists that I really want to see, rather than people skipping over Chicago. When it becomes harder for me to pick people that haven't played here before, other people are booking really well.
The Chicago nightlife scene is becoming less of a stratification between guitar music and everything else. [Electronic music] is a growing audience. I'm not one to bemoan how many people have started getting into house and techno because of acts that not all of us are proud of becoming very popular. These are kids—how did everyone get into something?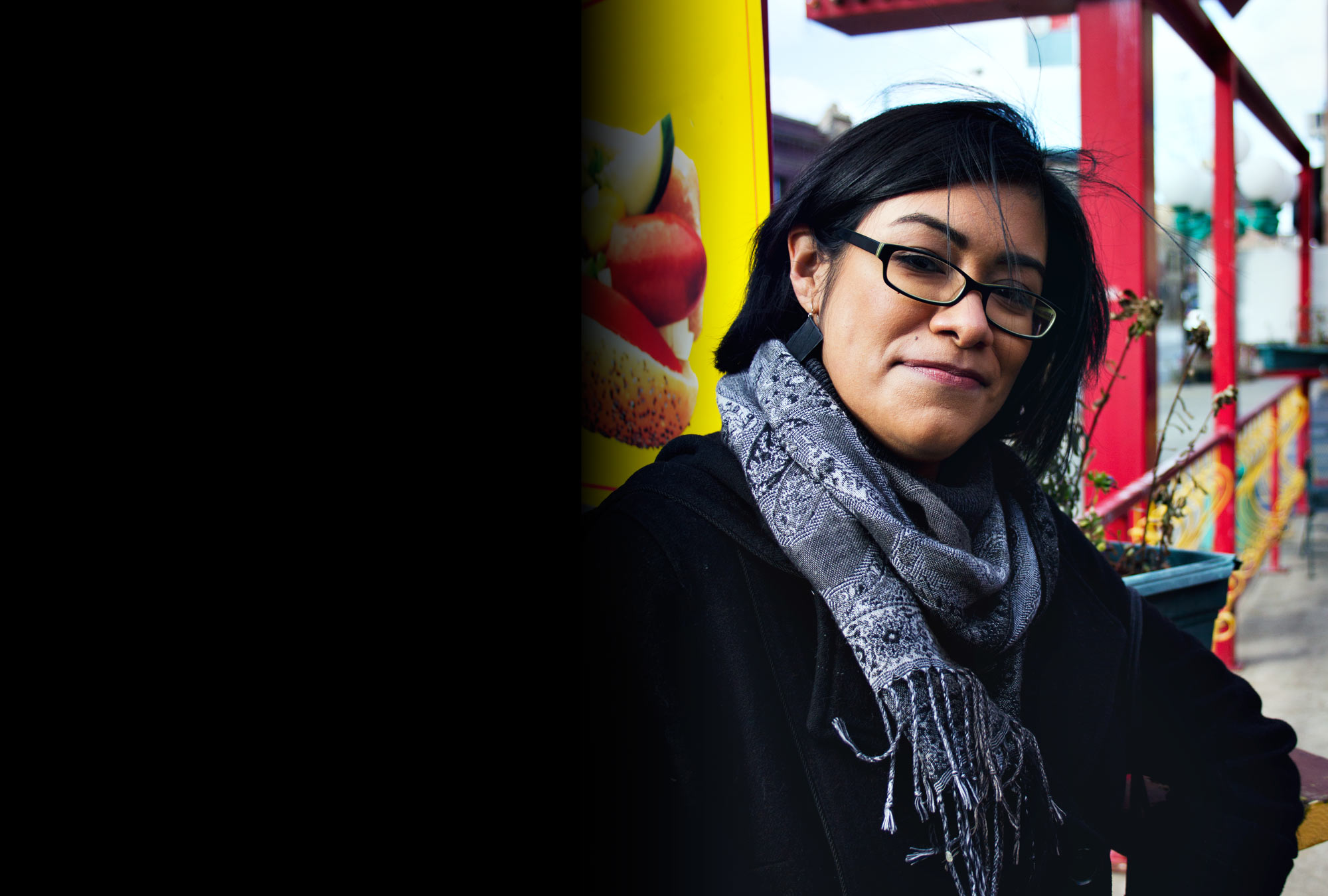 The thing that everyone who's really obsessed with music has in common is that they're curious. I like this song; it's on this label. There's a remix by this guy, who's also on this label. And it's like, down the rabbit hole! All of a sudden I have everything by this person and everything by this person's affiliates and everything by the person who remixed that song. And you just keep going and going and going. With dance music it's really easy to do that.
A friend of mine asked, "What do you do?" [I said,] "You know that Fugazi song 'Ex- Spectator'? That's it, that's the best thing I can think of." I get to see all the cogs, and that doesn't make me not enjoy it. It just makes me an ex-spectator.  ●